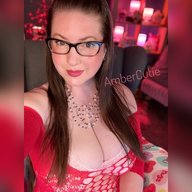 ACF Owner & Admin. (I don't work for CB.)
Staff member
Cam Model
Mar 1, 2010
30,305
9
124,993
0
Twitter Username
MFC Username
MY VIP SECTION IS NOW CLOSED TO NEW MEMBERS AND ARCHIVE ONLY, FOR NEW RECORDINGS AND CURRENT CONTENT JOIN MY ONLYFANS.
--------------------
Thousands of screen caps, video clips and images are posted in the VIP section! I also welcome VIP members to post their own screen caps or gifs from my shows in there. It's like a secret lair for us all to hang out!
**Note: As of Nov 2019 I am not uploading NEW content, but years of posts will still remain available to current VIP members.
Click here to go to the VIP section!! (If you're already awesome!)
Here are some examples of things you'll see in VIP!:
Video Clips of:
Oil dancing
Cum shows
Ass and boobie wiggles
Strip dances
Bathtub shows
Toy play, finger play and pussy teases
A whole lot more...
Screencaps of:
5 girl/girl shows (1 set with CandieCane (softcore) and 4 sets with EvettePage (hardcore))
POV shows
Anal shows
Oil shows
Milk shower shows
Chocolate syrup and sticky sweet shows
Mirror riding shows
Naked Pool Show
Bonus goodies:
Personal pics taken on my iPhone
Behind the scenes pictures from photo sets
Sneak previews of upcoming events
There are 2 levels of VIP:

VIP = 999 tokens. Permanent access into the VIP section.

EpicVIP = 7777 tokens. Permanent access into the VIP section plus ALL current private pic sets and ALL current videos!

Here is how you become a VIP:
Make sure you are registered for this forum. Click here to do so if you haven't yet.
Make sure you are signed up with a premium account on MyFreeCams! Then, purchase tokens.
Head over to my Club page on MFC Share and select either Basic or EPIC VIP, then tip to join the club! (Or click the links above). When I see the message roll in that you've joined, I'll contact you/add you to the VIP group here.
Log into the forum, click the section for "VIP Access", and enjoy what you see!
Feel free to post preferences and requests, or your own submissions, in the appropriate threads I've started there.
Check back often to see new uploads!
VIP members will also be more likely to get requests fulfilled and loving attention at any given time in my public AND group chat. Let's face it, I like VIP members, and people I like get more attention.
The VIP tip is a one-time fee. (Keep in mind that any future content (pic sets/vids) I make is not included in EPIC, however.) You will continue to have access unless you totally misbehave in AmberLand (which includes my MFC room AND my forum, be good!) I trust that anyone kind enough to tip for VIP will behave! I also trust that VIP members will use the content in that section for their personal enjoyment only. Sharing my pics with others or posting them outside of the VIP section will result in immediate banning from my forum and my MFC room.
Last edited: