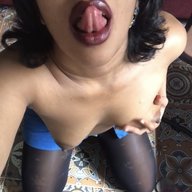 May 5, 2020
185
250
16
Chaturbate Username
My rate is $10. And 2 months in, I've uploaded almost 30 videos plus the same amount of photos too. It's a mix of nude and non nude stuff. I don't do ads, my DMs are all free and so far I've only sent out 2 paid video messages.

I had one sub who, after 3 days of not posting content, dared to send me a DM saying something passive aggressive about it. He was restricted immediately. Jerk.

Today however I decided to upload a 15min spy show recording since I didn't feel like filming content. A sub DMs me saying that his subscription is ending and he wasn't planning on renewing unless I "upload more masturbation videos like this at LEAST once a week " and then he'd stay.

Like wtf?? This was a pay per minute soy show and I usually reserve these to be sold as "Premium videos" because they're Hardcore. But this guy wants all of this and more for $10 a month...

I'd really like both models and viewers perspectives on this. I also see where he's coming from. More hardcore content will retain more subs but then who's going to purchase the premiums?