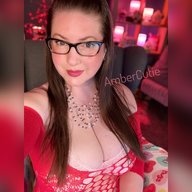 ACF Owner & Admin. (I don't work for CB.)
Staff member
Cam Model
Mar 1, 2010
26,614
1
113,400
0
Twitter Username
MFC Username
Time to rock some ranks in Miss MFC and celebrate being
another year older
...
younger...
still 30 years old forever!
I'll be celebrating my birthday on Friday March 8 since I'll be doing something special off-cam for my birthday weekend and won't be around for my actual bday (March 10). There's sure to be some fun stuff going on that night so make sure to come by and make this birthday princess feel nice!
My usual schedule is Mon/Tue/Fri nights and Thurs early evenings. On top of that, I'll probably be on cam a couple of Caturdays and the first Wednesday of the month. So ultimately you'll see me a bit more this month than usual, and hope that extra time online helps us hit top 200 or better!
Below are the special stuffs I have going. You'll be able to find links to all of it at
share.ambercutie.com
of course: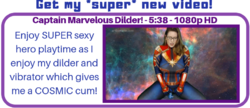 I also launched this new club, we'll see if any other super heroes come out of the woodwork for this!

This is likely to be the last birthday mega month I push for rank on MFC, so I do hope everyone will drop in when they can to be part of it!