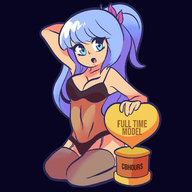 Mar 24, 2019
773
775
31
Twitter Username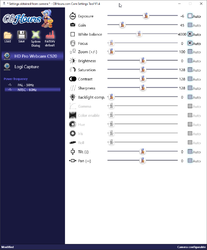 Download Link:
http://www.cbhours.com/CBHCamSettingsTool.zip
VirusTotal Scan:
https://www.virustotal.com/gui/file...d0bd8199afcdd78eddea22a55ea22bd2100/detection
Known issues: Brightness displayed value is constantly saying 0 even though it has no impact on the camera display or saving/loading function, this will be fixed soon.
This month marks the two year anniversary for CBHours and I wanted to give something back to the community.
Main Features:
1. The ability to easy adjust your settings regardless of the software you use without resorting to things like g-hub or older logitech software. You can even lock down exposure while using logi capture. It should function with any webcam but all I have here is logitechs to test with.
2. The ability to save as many different configurations as you like, want one for morning and night? no problem.
3. Automatically pulls the currently used settings from the camera every second, why is this useful? well different applications can change your settings while you broadcast and you may not immediately notice for example auto exposure but here you'll automatically see it.
I will be publishing this on the cbhours website once I get that brightness 0 issue fixed.
I ordered the settings to be newbie friendly because a lot of models reach for brightness and contrast first but really for optimum smoothness you want to adjust the exposure as low as you can as long as you can increase the gain to still have a bright enough display.
Special thanks to
@dark_mermaid
for accidentally giving me this idea