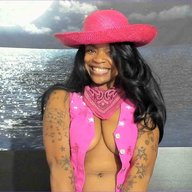 May 24, 2015
3,296
6,355
213
38
Twitter Username
MFC Username
Clips4Sale URL
which do you prefer? Seems like you do OF, MFC, and ManyVids?Sorry for all the questions, I mean being an exotic dancer brought me some hustle into cam so when I started off I didn't feel so green because I know the power of patience, just interested in all these diff platforms
Yeah, patience is definitely important. Because when you're making great effort to keep your room interesting and fun, and it's still crickets...and you're struggling to even make payout for the day, it can really feel like you're just wasting your time. If it wasn't for me listening to music and jamming while on cam, I would not be able to hang on these "free chat" sites...and I'd probably just go back to "paid chat only" mode on ImLive.
I barely get any sales on OF.
I like MFC and MV Live simultaneously. I do not make enough to just cam on one site (Not like years ago...when I had a good MFC camscore). If I was forced to pick only one, it'd probably be MFC. I have more history with that site...it has traffic...and their 'kick/ban' feature is the best of any cam site I've been on. Lol. And when you do gain yourself some regular spenders on that site (as well as people who will CHAT), it can be great. That's the site where I have a member who, every year, will send me a big offline tip for my birthday in August.
A lot of models love Streamate. Maybe look into that? That's another high traffic cam site.