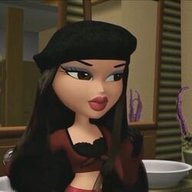 Oct 26, 2021
158
185
16
Twitter Username
MFC Username
Streamate Username
So I made a Snapchat and have a couple people that bought it- but now nobody is buying it and it's lame posting for the same handful of people lol. I've been thinking of turning it into a public Snapchat posted on my pages, and using it to market my OF, Fansly, and my clip stores.

Or- should I honestly just delete it? Is Snap worth putting the effort into as a marketing medium? I would probably just use it to post nonnude or very censored pictures and clips.

How many of you guys use Snap anyway? And if you use it to market, do you think it makes a significant difference?