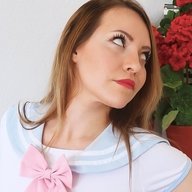 Jan 14, 2017
97
70
23
Twitter Username
MFC Username
Chaturbate Username
Hi AmberCuties!
So, I am knew to ELM and have been doing my first few jobs since signing up and getting approved... all has gone well until I had to deal with one particular buyer.
To put it simply, this buyer had me do a job for him of 15 photos for 15 credits. He said he would have me do a photo and after I sent it he would tell me the next photo he wanted. After accepting the job and carefully following his instructions to the "T" and uploaded his first photo request, the buyer did nothing but complain that the photo quality wasn't good enough. Even though the buyer word for word stated that he wanted the photo to be taken with the best quality and biggest size of the camera. As I have a 1080p HD Logitech camera, I maxed out my settings on it and took the photo. Nope, not good enough, the buyer said.
I tried to explain to the buyer that the photos were taken at max quality with a high quality camera and asked multiple times for the buyer to tell me what he would like for the next photo. As he refused to co operate with me, I contacted support. Admins didn't help, but made things worse by cancelling the job and told me to work things out with the buyer on my own.
So, I have essentially wasted my time, completed custom work for FREE, and ELM support is neglecting to help me while the buyer is refusing to co operate with me. Needless to say, I will not be accepting any further jobs where buyers don't tell me everything that they want of me before accepting a job request...
Keep in mind that I have upheld only the best customer service towards this buyer and have done 100% of everything that was asked of me.
Sorry, this sounds mostly like ranting, but this is so upsetting and I feel not only scammed, but like I have been thrown under the bus by ELM support. Does any one else have experiences like this on ELM? This truly disgusts me and makes me want to leave ELM all together...
xoxo Mila Rose