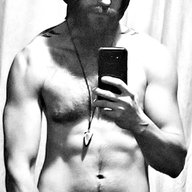 Dec 1, 2017
102
72
33
30
Twitter Username
Chaturbate Username
ManyVids URL
Hey everyone!
I only started at the end of Aug. 2017 but I have a modest following and a handful of super awesome regulars including my mods.. I love that this is a way to earn income that doesn't feel like work.. I don't watch the clock until quitting time like I do my other jobs, quite the opposite I get sad when I know my roommate is coming home soon
BUT ya, my favorite thing is just the people, conversation and connections being created by this.. I love over time, as long as you are yourself, your show becomes self filtering to a point where a lot of like minded people show up and keep coming back.. its a beautiful thing to be reminded so often that maybe were not as alone as we think we are in the world..
Any similar experiences? What's your favorite thing about it?