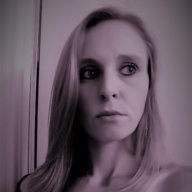 Jul 2, 2018
11
2
1
Twitter Username
Tumblr Username
Chaturbate Username
Issue:
At the point I hit 1500 followers or so, my numbers drastically fell off. I have a group of regulars who come into my room every broadcast, but sometimes I'll sit with no users, registered or anonymous. I figured out that if I refresh, there will be anywhere from 7-10 users sitting in there, who couldn't see me. I block grays from chat and the majority of my regulars are dark blue to dark purple. (I know, doesn't really matter, but they tip well most of the time). In the last week, a rash of users have been coming in my room and just behaving bizarrely, saying strange, cryptic things. I'll start a private show and my connection drops, then I feel obligated to find the user and give their tokens back...That connection drop is the main problem lately. Just the broadcast computer will drop, but all the other machines will have a connection over 100mbps. I'm wondering if there isn't some sort of shadow blocking happening or even if one of the bots I use could be causing the problem. I know some made specifically for rooms will do that, but could one of the others?

Username: racer_chick is my username

Thanks for the help!