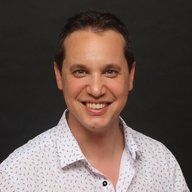 Nov 7, 2016
1,968
2,277
133
Twitter Username
Hi everyone, I have some bad news, and some good news. I'll start with the bad. No payment company, or any Vanilla online industry is currently willing to hire me, at least not for what I'm skilled to do. This has been a hard time indeed.
The good news however (drum roll), are that a live webcam company just hired me. It's not one of the big players or sharks in the industry, however it's an existing cam site, and it's going to grow for sure. I can't overstate the happy feeling of making my way back, this time not in payments, but in the actual industry.
There will be more news soon, I promise. In the meantime, any feedback, and suggestions from you will be highly appreciated. I would love to know what the people here expect from me, because I don't wish to repeat my former success, I wish to do better for models this time.
Let me hear your insights please