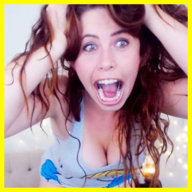 Feb 7, 2011
7,790
3
38,972
293
Twitter Username
MFC Username
Clips4Sale URL
Twitter looks like it may be in dire straights.

For me I have an established acct for over a decade. Twitter functions for me as a functional HUB for all my things.

- Links to my sites
- XXX ads for new clips/streams
- new users discovering me
- generally looking legit. Long standing acct, huge following gives me some clout.
- current fans staying connected
- direct sales via DM
- sex work news/community/organizing
- coordinating with other models for colabs/events/hiring

If it goes down I am struggling deciding where to put my energy. Starting over feels worrying.

Some options:

- Instagram
- Tumblr (allows boobs again)
- Reddit
- Discord
- Running my free OF more as social media
- Fansly/other OF clones
- Free snapchat
- Tiktok
- Mastadoon
- Email lists
- Using clip site/cam site feeds/communication tools
- Facebook
- telegram
- whatsapp

This is mostly what I can think of.

For myself I am looking into discord/mastadoon but I think I will push ppl to Instagram/Free OF

None of this is ideal but Instagram offers the least barriers to use/switching. People are familiar. Its good for discovery. I have a small following established (3k.. vs 95k) and its media based. But no xxx and they're ban happy.

FREE OF would be like a funnel but I cant advertise other sites, lots of stuff is restricted.

Email list is the thing id have completely in my control. I have been collecting emails for years time to use them I guess.

I'd love to hear from models who use Twitter heavily what their plans are and from members what your feelings are. Where would you prefer models go?

And from everyone general predictions/ thoughts?