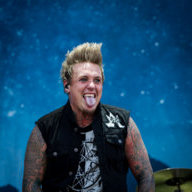 Oct 31, 2016
1,029
959
83
I was so stressed out the first time I had a bad show in months and emailed CB freaking out.

Here was part of their response:

"The algorithm that establishes how cams are sorted on Chaturbate is designed to increase user engagement and highlight rooms that are currently fun to watch. When Chaturbate first launched, we used a simple algorithm that counted the number of users in a room. Unfortunately, that algorithm was easily cheated by the use of bots. Our current algorithm is continuously improved and uses many metrics to detect which rooms are currently interesting to a given user. Our goal will always be to increase time-on-site. Therefore, our recommendation to independent broadcasters is to attract as many real users to your room as possible, and to keep them engaged for as long as possible."
Thank you for posting this. Very interesting.
When I first learned of bot accounts being used on cb I was very angry. Now I've looked a bit deeper into it and there is a considerable gray area.
It's totally common that users have more than one account. Is the second account a "real user" too or just the first? Or the third or the one hundredth? What if he or she does the same from a white label? Real users? Not real users?
At some point the line to "self tipping" gets very blurry and that is something that, as far as i know, is not really advertised but somehow accepted on camsites, not just cb.