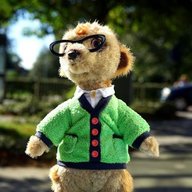 Nov 12, 2017
1,505
1,462
83
Twitter Username
Chaturbate Username
So I am new to ManyVids. I followed a couple of models and when I click "Follow" below their profile photo, it turns from white to blue and says "Following". If I refresh, change page, logout and back in, etc it changes back to showing white and "follow". So it unfollows them. Do I need to do anything in order to be able to follow models? Is this something specific? Is it a bug and should not be happening?

Thanks in advance to anyone that knows.

Oh P.S
Once followed, do they appear somewhere together inn a "followers" tab or something in my profile?