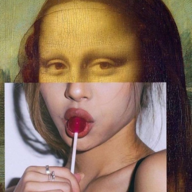 Jul 26, 2020
17
11
1
20
Twitter Username
Tumblr Username
MFC Username
Hello AFC! I'm a camgirl on MFC, and so far I love it. I didn't make a lot of money, but I really like the site and the users here. I tried other cam sites too, but none of them was on my taste.
I had a very good start on MFC, but after few days I had some problems with a user and I freaked out, so I stopped broadcasting for a few days. BIG MISTAKE. After that user scared me I didn't enjoyed being online very much. After some time I decided to come back on MFC daily, but I lost all my regular users. Now when I broadcast I have few users in room, maximum 10-15. The good thing is that my camscore is not under 1000 after my absence. I still have few days when I have a private and make some nice money, but not enough for living. I don't need to make a lot of money at the moment, I would just love to have few users that come back a lot in my room and built a community. I hate the fact that I didn't take advantage of my first month on the site.
Do you guys think there is still hope for me to build a community on MFC? What advices can you give me to make my cam better? I really don't want to give up on MFC.