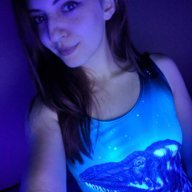 Aug 17, 2015
618
1,336
193
Twitter Username
MFC Username
Is it beneficial to use obs as a virtual cam in privates? As in does it look a tiny bit better at all?

Either way I can't seem to get the virtual cam to work right. I can use it set widescreen (changed in my camera settings), 720p settings sorta thing but then privates are greyed out so I'm pretty sure I'm not even using it as a virtual cam at that point.

I'm probably not making sense. Above it's mentioned how to use obs as a virtual cam and I followed instructions on mfc as well to set up but putting it at the 800x600 settings, no matter what I seem to do, I'm told it looks squished. So I'm not sure what I'm doing wrong. I've never used a virtual cam before so I'm hoping I'm just over looking something simple.