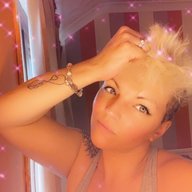 I haven't posted recently, hopefully will be back soon!
Inactive Cam Model
Sep 24, 2015
21
20
3
Twitter Username
Tumblr Username
MFC Username
Hi,
I just wanted to start a thread about SELFIES! When that treaded time comes and you have to flip camera and take a selfie. I just cant this right and it takes ages and ages to take one that I actually like.... I see some girls that take AMAZING selfies. What is your trick? My eyes always look cock eyed, and my nose looks way wrong! And......how do some of you get THAT angle? I mean its sexy but how the hell do you get it there?

Does anyone else get trouble doing this?