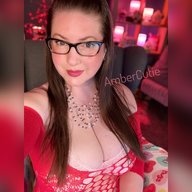 ACF Owner & Admin. (I don't work for CB.)
Staff member
Cam Model
Mar 1, 2010
25,493
110,589
0
Twitter Username
MFC Username
I'll admit, I didn't even know what "trigger warning" meant or was before this board started growing to the size it has become. It wouldn't surprise me if majority of people here at ACF are unaware as well.
But even once we know what it means, we still have no idea what triggers are for our potential readers. It could be anything from a single word to a graphic image. Does that mean we put the words TRIGGER WARNING on every post? Most definitely not. While I think it completely sucks if somebody with PTSD comes across a trigger, I think it's near impossible to make it completely unavoidable. Even reading "trigger warning" is enough to cause a trigger for extreme cases.
But I would recommend to posters that if they take a 2nd look at the content they are about to post and feel it could be upsetting in an
obvious
way, to use some common sense and courtesy and title the post accurately and descriptively. Using the actual words TRIGGER WARNING in topics isn't and won't be required here at ACF, but more descriptive subject titles should be used. (We have also added the ability to use spoiler tags,
see this thread for more info
.) And clearly it is NEVER OK to post something with full intent of upsetting someone, PTSD related or not. That should go without saying. And if you find yourself triggered by a post, please avoid causing a public uproar about it within the thread. Keep in mind that what triggers you may not affect others, and making a big deal out of it publicly might make matters worse. If you feel the post was only created to cause a trigger, then please report it.
While we're on the subject, I'd also like to request that people posting a video or an external link also include some textual description within the post of what the reader is about to watch/view/click on. This isn't just for sensitivity, but for convenience as well.
Please keep any replies and discussion to this post on a civil level. It's something that obviously will always be a sensitive subject to some people, whether you personally agree or disagree with the subject matter.
Last edited: