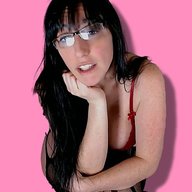 Dec 19, 2019
5,725
12,013
161
Twitter Username
Streamate Username
ManyVids URL
Clips4Sale URL
Agreed. I have met survival sex workers who found the lush was the ONLY reliable way they could make tokens. I have a hard time accepting folks who go after models like this. Even those who are not in survival mode, I feel like chasing what makes you profit while protecting your health and wellbeing is an understandable response.

While I do agree with

@Ozzie_

it is a deceptive practice, I don't feel all deceptive practices are morally wrong. In this case it feels fairly victimless, and considering the fact that we live under capitalism and a patriachy... I dunno a few women figuring out a way to hack men's often selfish and unrealistic demands on their bodies in order to make their $$ is hardly something I would classify as a huge scam.

I'd love it if we valued women's pleasure enough that we might not be asked to act in a performative way for men's sexual pleasure. But we are far away from that.

Anyway that's deeper thoughts on the matter. There are so many worse scams out there that do lasting damage to their victims. The only damage this scam comes with is the dissolution of a fantasy when if the scam is revealed. Which I think is a reality check many may need.
This ^^^^^