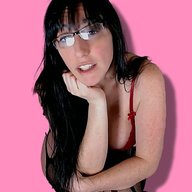 Dec 19, 2019
1,959
3,434
51
Twitter Username
Streamate Username
ManyVids URL
Clips4Sale URL
LOL credit background checks are not a what if. I worked full time in social services all the way through Grad school, and after.
It's hard to believe there are states which don't do credit checks.

Not trying to be rude, but that is REAL information. Not a "what if".
I understand no one who is in school and hasn't thought about this yet (?) wants to believe it. But I am giving you real information from the field. Don't be naive, I took a lot of time out to share this information. I'm no liar, and I certainly hope that isn't being implied. I'm sorry it's disappointing and a hard pill to swallow, but lets be real. I'm not about telling people what they want to hear, I'm about sharing the truth based upon real life experience.

God, I'm out. I put so much effort into this thread, and trying to share real info, and it seems like it's turned so weird. There are other young adults, other than OP who will read this info, and potentially make career changing decisions because of it. I'm being honest, for the sake of those people. I don't like the truth either. But like I said, I'm not gonna be dishonest, and naive. OK I'm out/ done. Denial's a hellofa drug, sad but true.
Last edited: