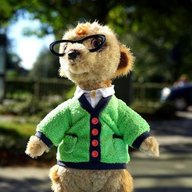 Nov 12, 2017
2,026
2,036
113
Twitter Username
Chaturbate Username
The question is quite stupid in the title but obviously once you read what I am asking, it will make a lot more sense.
I am sure every one of you models have experienced this issue before but the main question is "how do you DECIDE WHO you listen to in order to resolve (or not resolve) this issue?"


I was in a model's room and I could barely hear her.
I had been viewing/listening to other rooms previously and they were absolutely perfectly fine for sound, not blaring at me and not so quiet or soft I had to not be making any other sound so that I could hear.
Typically, I will have a room on CB set to about 20-40% volume on the site, and then about the same on my PC, and it's always more than enough UNLESS obviously they have music on too loud.

She was talking with me and I was trying to talk back, so after a few mins or so, I let her know (I wasn't rude) that her sound was low and that I had my sound up on CB to 100%, and on my computer to 80% (approx) and I could still only JUST hear her but I had to stop doing everything else and my room has to be super quiet. At this volume I had it, I could hear a buzzing noise (nothing drastic but it was there at this high volume), but I still could not hear her voice so good. She basically laughed at me for saying this, trying to blame it on me, my hearing or my computer (fair enough)...

Now, as anyone else would also do, she asked others in her room if they were experiencing the same problem. 2 other people spoke up. However, they were conflicting. One agreed with me and said that he had to have the sound VERY high to hear her - after he wrote, she did actually take it a bit more seriously - but then.... the 2nd person to speak up (a grey but that doesn't really have relevance, I guess for this situation?) said that the sound was, and I quote "normal, exactly like other streamers"...


Now, I know for a fact it was not and is not me, and plus at least one other guy did say it was the same for him/them.
I went and tested a few more random cams, and low and behold, if I went in their room at 100%/80% (as described above) then it almost made my ears pop from being so loud.

She seemed to take the side of the grey who said it was "normal", so I just said ok as not to cause issues, after all, she is streaming live and I get that it's stressful already.


But my real point or question is how do you decide "who" to believe in this kind of situation so you can choose whether to try mess around and get the volume higher, or leave it be?
I completely understand that she may not have wanted to be messing around with her mic volume and potentially having to stop her streams (she is on multiple sites). But then surely if it's so low for many guys, she could be losing people who may want to take her private or whatever. I guess a good thing for a model in this situation would be to ask multiple people that she trusts enough.

(I do obviously also understand it could be affected by if some people who say "it's fine/normal" may be using headphones)


Reading this back after writing it, it sounds like I am a bit annoyed, but that's not the case. I am genuinely curious how you decide the "end result"?