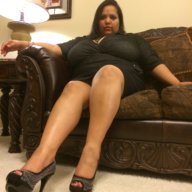 Sep 20, 2015
53
29
53
Twitter Username
MFC Username
Streamate Username
Chaturbate Username
Hello and thanks for reading my post.
I have noticed that some ladies have it where you can put a specific tip amount on their profile for a specific item. For example it will say 50 tokens for a song.
The member has the option of pushing the link and it takes them right to where they can tip exactly 50 tokens for the song. I know how to put links to other stuff like tip me offline here. Or my twitter is there.
I do all of my own basic html. However, I have no idea how to make a specific tip link that takes them right to the exact amount of tokens for something so specific.
I would love to do this on my whiteboard and on my profile as well.
Here is a young lady that has specific amounts for specific items.
https://profiles.myfreecams.com/Reibug00
I'm not sure if her page is using html or something else.
I just use html.
Here is my profile in case it helps to see it.
https://profiles.myfreecams.com/GypsySunshine
If anyone knows the answer to this question please let me know.
My Broadcaster # on MFC is 10779092
I also work on Chaturbate from time to time so if anyone knows the answer to this same question that works on that site as well let me know. My Chaturbate listing is under Goddess_Gypsy
https://chaturbate.com/goddess_gypsy/
By the way you will notice the raffles are the same name however I use different color raffle tickets for each site so each raffle is separate from the other. I didn't want y'all to think that I cheat people. Lol.
Thanks for your time and have a great day everyone.