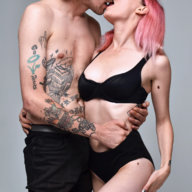 Sep 5, 2018
11
1
1
MFC Username
Chaturbate Username
Hi babes!

I have a Twitter question. Decided to make one for us (we cam at Chaturbate), created a new email to register on Twitter. But I had to enter my personal phone number to verify something.
I checked my Twitter privacy settings 100 times, but still worry if Twitter can send a "Look, your friend *** is now on Twitter as mr0mrs0horny" message to my personal contacts from phone.
How did you check it while creating your Twitter accounts?