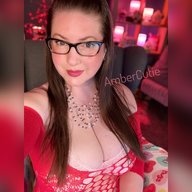 ACF Owner & Admin. (I don't work for CB.)
Staff member
Cam Model
Mar 1, 2010
27,551
2
116,473
0
Twitter Username
MFC Username
Yesterday f
orestbonnie @firenips
posted a great thread of help for how to grow a worthwhile audience on Twitter. So I wanted to drop it here (click below and read all replies) to share the info.
We have a basic
Twitter help page on CamGirlWiki
but hers is very detailed.
Share your suggestions or ask questions in this thread!