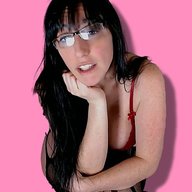 Dec 19, 2019
4,487
9,274
81
Twitter Username
Streamate Username
ManyVids URL
Clips4Sale URL
When you sent an appeal, did Twitter never respond at all? Or did you get an auto-response the first time saying something like "your account will remain suspended and no further appeals will be heard?"
My memory isn't the best, due to pregnancy hormones and pregnancy brain right now. I am almost certain I got an autoreply only.
At one point during the few months, my follower count showed. Then it went to 0, and I thought:"Well this is it, they are closing it." But then it stayed at 0 for months, then reopened and I had the original follower count. It was bizarre. I was convinced they were just going to close it, but then one day I logged in (no notice or anything) and it was business as usual. I was able to tweet and all the rest again.
Idk the answers to your other questions, but someone else might.
I am wondering if the fact that she can still see her page means there's a chance they'll un-suspend her at some point.
In my experience, yes, that is exactly what happened. It wasn't a few days or weeks for me though, it was literally a few months.
They may be faster now, now that covid is hopefully winding into a close in some places, and we are almost in full Summer. When it happened to me was the peak of Covid and everyone being in and on their computers all of the time.