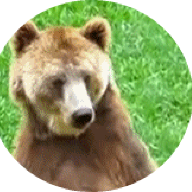 Sep 27, 2020
77
91
6
Twitter Username
Chaturbate Username
Chaturbate is hosting "A Decade with Chaturbate Awards" event. They have compiled a list of categories for which you can nominate your favorite broadcaster by CB username.
I am excited to see that they have added #16 & #17 -- Best App/Bot Developer.
This is the first time I am aware of that coders are receiving official recognition. Everyone on CB uses either an App or a Bot. Please remember to vote for your favorite developer.
Link to the Nomination Form:
https://chaturbateawards.typeform.com/to/uFv4vLmK
-- Submissions are open until Jan 18th (so 1 week from now).
Voting for the final awards will happen on Jan 26th, 2021.