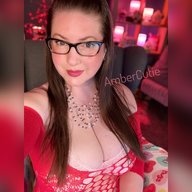 ACF Owner & Admin. (I don't work for CB.)
Staff member
Cam Model
Mar 1, 2010
23,685
104,672
0
Twitter Username
MFC Username
Welcome back to an updated ACF!
New Models Only section:
The MO section is going to welcome models from MyFreeCams, Chaturbate, Streamate and Cams.com, regardless of gender identity. Couples accounts will be able to apply for verification now, too!
The MyFreeCams MO subforum is still in tact with past posts. All other areas are starting fresh and will be open to any qualifying model. Past posts from the old MO section have been archived into a Read Only section only available to previously verified models.
New MO areas will be repopulated over the next couple of weeks with anonymized versions of previous helpful archived threads to get the ball rolling.
The new verification process will be posted soon, but generally will involve everyone applying posting a sign photo and links to their active cam site profiles. Verification will start up again once we get the new MO areas a little more populated with posts.
New Chat feature:
There's now a Chat tab at the top of the forum! Currently there are 3 default rooms created by the admins (General, Models, and VIP members... you'll have to manually join the ones you qualify for) but you can create your own and join your friends' rooms!
By default the chat box will be minimized as a clickable purple bar at the bottom of your screen, but you can pop it out into a new window (this is my favorite!), or just click the Chat tab at the top of the forum to hang out directly on the chat window page. Check out the settings for yourself and see what works for you! (*Mobile users: the Chat option in the menu at the top of the forum is the only way to participate in chat.)
You can disable the chat in your settings if real-time chat isn't really your bag. You'll still be able to access it in the tab at the top of the forum when the mood strikes you.
There are password protected rooms if you'd like to just have a small group of friends to talk with, and any rooms you create (allowed up to 2, can join up to 5 rooms total) you have the ability to kick or mute a user for an hour.
The new chat add-on is a beta feature, and we are hoping it works out with flying colors, but in the case that there are too many issues with it,
we may have to pull it down to rework at some point.
**The chat feature has been removed.
We are hoping you enjoy the new format and look forward to all your future contributions and interactions here at ACF! General questions and feedback about the new features within this thread are welcomed! We just spent a lot of time reworking some major aspects of the forum, and we know not everyone is 100% on board with the changes, but we'd really appreciate if those of you who completely object refrain from posting negatively about it here.
Thanks for your patience during the upgrade!
EDIT:
Chat is now only available by clicking on the "Chat" tab in the header
Last edited: