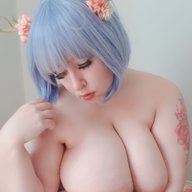 Oct 27, 2018
240
407
43
Twitter Username
MFC Username
Streamate Username
Chaturbate Username
hey guys! so i'm fairly new, been on mfc and chaturbate a couple months now.
for a while i was doing super well on mfc, was staying steady over 1000 camscore.
the week before last i dude really well. Then on the following tuesday... it just dropped! i went from a peak of 90 and average of 40 max per day, to like... 10-15.
i wasn't going on cb much at the time cause i prefered mfc. so this week i go back on cb, since at least i don't have to worry about camscore.
this monday, i had 300 people in my room and did super well!
then the last two days... suddenly can't break 120 people.
Could something be wrong? are notifications not working? i'm so frustrated!