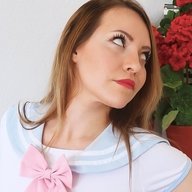 Jan 14, 2017
107
79
63
Twitter Username
MFC Username
Chaturbate Username
As a follow up to accepting Paypal transactions for Skype shows, you can make a lot of money for accepting Paypal for adult services (cam shows, clips, custom clips, etc) simply because it's highly sought out and many models don't accept Paypal. It's quite the gamble and one that I took myself when I first started. If you do, just be smart. Know that at any moment your Paypal account can be reported for providing adult services, which goes against the terms of service, and will get your account locked and permanently suspended. I was able to keep my Paypal account active while caming on MFC for just about 3 months. Always withdraw the funds in your Paypal account as soon as you hit the minimum to avoid getting your earnings locked. When you do get your account suspended, you won't be able to access your account for several months (something like 6 months) at which time the only thing you can use your account for is withdrawls only.The user that reported you may have also gotten a refund and thus a free ride on your part. Again, a big gamble and completely a "use at your own risk" sort of thing. Also, don't even bother risking this at all if you plan on using Paypal for yourself personally as once you're reported there's no going back.

For equipment, I second a Logitech C920 and look into purchasing a studio umbrella light, about $70 from Amazon.

Mute the guests in your room as they cannot tip you and while they may not be bothering you, other members including premiums may get frustrated with them.

Some of the best tips I can give for enticing customers to tip is to 1) Maintain eye contact with your webcam as you talk to your viewers 2) Give the most attention to the tippers, if there's no one tipping then the premiums that join your chat room. You can use their user name to get their attention, chat with them, maybe tease a bit. If they refuse to tip after some time of doing this and another premium enters your room you can swap giving attention to the new guy. Regardless, try to include all of your tippers/premiums in your chat room in whatever it is your doing/talking about. 3) As a new cam model, replying to private messages is a great way to allow your customers to get to know you and entice them to tip, just make sure if you have any activity at all going on in your chat room to give your full attention there first, PM's can wait. This includes responding to tips and chat messages in your chat room. Also, don't let a premium slip away because you're too busy replying to your PM's, check back every now and then to see who is in your room and respond with a greeting, etc.

Don't let slow shows get you down. With this type of work there will always be ups and downs and what I recommend is to document your hourly earnings to figure out your average, This can also help you decipher between what does and does not work for you, ex: shift hours/days, show types, tip menus, outfits, etc (much like a scientist experiment haha, sorry I think quite analytically..) I believe the general guideline for shift hours is something like 2-4 hours online caming, at least from what I've read. Personally, 3 hours works great! You can always stay on longer if your room is busy. Oh, and keep a consistent schedule so regulars can find you.

Hope any of that helps someone out there!