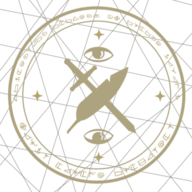 Sep 30, 2013
612
288
173
39
Twitter Username
Chaturbate Username
I am glad and also very excited to present this unique and powerful editing tool for Chaturbate/Camgasm webcam performers.
Camgirl Bio Editor
is a professional yet easy to use template customizer build by freelance web designers and developers in close collaboration with camgirl community (non-performers), studio owners and webcam performers – Rebeliarose, Krave, Danielheart, DellanyElla, redglove, LallyEssence and so many other amazing people.
Service.
The platform was released for public access this November as beta which means we are constantly developing the service behind the scenes and front-end too. Adding new themes, new graphic galleries, additional video tutorials, improving editor's functionality with amazing features which I am sure anyone will love to take full advantage of.
The Beginning.
I started offering my services for adult industry niche back in 2007 and a big issue was the user customization process which for most of my collaborators was very difficult. A couple of months ago I had the opportunity to start a friendly conversation with Gérald (IndieBill) and he suggested I find a way to exclude or somehow to make the customization process less techy, less frustrating and adapted to for unskilled users. Well, the Camgirl Bio Editor tool does exactly that.
Copy and paste.
Basically the editor offers the the opportunity choose and edit a pre designed template from template's gallery without writing a single line of code. All you need is to add your content replacing the default one. The installation process is… can you guess? Yes copy and paste… wait, it is click and paste.
This way you don't have to learn HTML (inline css), you don't need to create graphic elements (if you choose). Yes, any webcam performer can have a fully editable, eye-catching Bio page without any skills.
Functionality.
Now this is the presentation which will impress you.
The editor has so much potential regarding the customization but it is up to you how you use it.
Let me give you some examples.
With a single click you can change the main background of the theme from sidebar option panel.
You can change the main header image (most templates use this feature) by adding your hosted image url in the sidebar option available. Yes, the right sidebar option panel makes the magic happen.
Social buttons for twitter, amazon wishlist and spoil me (which is a generic one) all can be replaced via url field and support external links.
We also provide a buttons
graphic gallery
if you want to use them (already hosted).
The editable text boxes offer you the opportunity to edit and add your custom texts.
Some of the templates use plain text as name for the sections or graphic elements (image headers for sections). Guess what… the editor is offering you the editing functions for those elements too.
Maybe you want to change the title of Room Rules section into My Room Etiquette… you can do that by editing the plain text, or… if the section is using a graphic, you can change that element with your own image. Simple and easy to use.
Other amazing editing tips? What about a tip menu or a tippers list with ranking?
Yes it is possible and supported by some of the templates.
Token-making sections?
Well, the editor can't tip you but it can offer new opportunities for receiving tips (even offline ones) and increase your online revenue.
Store and Videos sections.
Yup, you can sell your digital or non-digital items directly from your Bio page or…. wait for it… with help of the Video section you can sell your recorded high quality videos using external services (IndieBill can be one of them).
Both Store and Videos section support at least thumbnail image preview but some of the templates also have a short description of the item/video, an editable name, and token amount.
Let me know if my topic is hard to digest, yes I know, a lot of info but I'm not finished yet, so please bare with me… Thank you.
Resources.
Anyone can use our graphic resources, they are free to use in your custom projects or as inspiration.
The service provides graphic headers for sections, social buttons and social icons (those floating/sticky and very popular icons), but we have the intention to add generic graphic elements too like gift cards from different external services like Amazon, Victorias's Secret, Macys and other services which you want or already use.
Ok, the topic has way to much info.
Because
Camgirl Bio Editor
is a community-based service with full transparency and structured section I have to mention about them too – aside of the editor's functionality.
The blog section is used for news, forum section (tutorials, editing tips, Q&A, developer corner), support ticket system with live support human assistance.
I've mentioned above about transparency so let me add a few lines.
Currently the editor is released as a beta version which means we are still developing the editor, populate the section, adding new templates, graphics, tutorials and so on…
Unfortunately the current version doesn't support responsive access to the editor. Yes you can access the website via mobile device or any other device which is not desktop related. This issue can not be developed further because Chaturbate platform doesn't accept responsive CSS markup. The templates might use % as value for images and elements but this makes them semi-responsive (fluid width) and not fully responsive.
Also the "touch" functionality can not be applied to the editor for so many reasons. When you access the website via mobile device, the site can look functional but you will have difficulties in editing a template via editor.
Page load. Another issue which we work as fast as we can is the loading page. We know you like fast, simple, easy to use and we will accomplish the "fast loading" as soon as we can.
The editor uses resources hosted externally (cloud) and external server and synchronized with front-end (the editor's interface) – that synchronization between servers and HTTP requests might slow the page load of the editor.
Anyway I hope you will find this amazing tool helpful and easy to use because it is created with love for webcam performers community and with help of camgirls/boys.
One more thing… do not hesitate to interact with us, we wont bite. Throw us a feedback or suggestions.
We will enjoy replying to all suggestions or critics.
Take it for a spin --- and don't forget to Have fun & b creative.
Dan N
Last edited by a moderator: