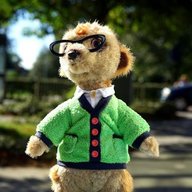 Nov 12, 2017
1,394
1,353
83
Twitter Username
Chaturbate Username
I see on the main page if you hover over the top-right icon for a thumbnail it shows a new popout which displays the

Models Name
#6 (their global rank?)
28,995cs (presumably camscore?)
65 (viewers in the room now)


I see that some models do not have the "cs" one, I assume this is a setting they changed to hide their score from users?
But my actual questions are:

Is there a way to see the camscore of a model from being inside her room?
Is there a way to see the camscore of that model from her profile when she is offline?

What are the biggest things/ways to increase the score?

A model I like (the one I bought the Domi for) is on MFC and never has viewers, I figured I would try tip on MFC instead of CB if that would make a difference? Since I am not a huge tipper, I don't think me tipping there would increase her score at all?
The reason I ask about being able to view the score is so I don't have to keep pestering her "has it increased? By much? or whatever". I don't think she has any offline content to buy, I think she has a few photos that are free. I guess this would be one thing for her to do to help with her camscore, right? I think I remember seeing a post by Amber mentioning that.