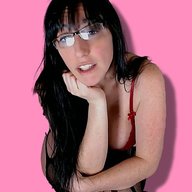 Dec 19, 2019
1,714
2,925
36
Twitter Username
Streamate Username
ManyVids URL
Clips4Sale URL
No, I was thinking more of you did a white bag or sheet. At first I was thinking Charlie Brown Halloween and could be funny. But, sadly, all the stuff going on I could see someone taking it the wrong way and make accusations of insensitivity or affiliated with a group.

it sucks that certain things now have to be reconsidered or looked at differently so as to not cause problems when it was meant in a purely innocent manner.

maybe I'm off base on this.
Oh no, I would never put a white garbage bag on my head. Fuck, now I see what you were saying.
I thought you meant people would be all bitchy, and cam model assumptiony and think; "Look at that rich bitch pretending she's poor, she's making a mockery of the fact that I'm so poor I had to eat a spider for breakfast".
Glad I asked.
ETA; If anyone out there really has eaten a spider, don't worry, you're not alone. Shit happens.