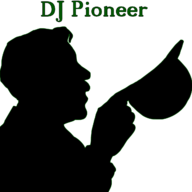 Sep 20, 2016
818
1
1,459
193
36
Twitter Username
MFC Username
Then there is the attitude that only other models can train new models. How dare a man try to tell me how to do my job!? Well, ladies, it is men who provide the revenue and I think what they like and dislike is pretty goddamn important. If you choose not to cater to your demographic (men 45 to 60, who have the money to spend), you are losing earnings.
I don't think that the problem is men telling them how to do their job but people who have no idea how the camming business actually works tell them how they should do their job. I have some limited knowledge about camming but you don't perform for a target demographic you perform for the audience that comes into your room. Camming isn't like most other forms of entertainment, you don't have a script where stuff is laid out how things should be done, you might have some bulletpoints laid out like countdown to topples, countdown to naked and countdown to cumshow, but it is mostly going to be based on improvisation derived from audience interaction. This is something that has to be learned from experience and most men doesn't have that experience since there are fewer men that can provide for their families on their own through their camming.
I don't know if you are going to open a virtual or physical studio but both have their advantages for models. They take away all the off cam stuff from models: social media promotion, filtering Email, sending and receiving gifts, editing and promoting videos on multiple platforms, etc. All that stuff is handled by staff, when a studio model logs off at the end of her shift, her time is her own.
What they take away is not the cam stuff although it is stuff that can be important to varying degrees depending on the model, this is the side things that the studio people might actually have some knowledge and hopefully some experience of, but it is not the most important part of camming. You can cam without all those things and if you have them you might make more money, but the most important part of camming is always going to be the camming itself and that is not something a non cam model will be able to help them with.