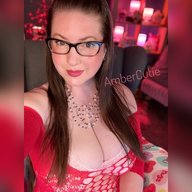 ACF Owner & Admin. (I don't work for CB.)
Staff member
Cam Model
Mar 1, 2010
30,313
9
125,025
0
Twitter Username
MFC Username
This is the Internet. Welcome to it.
If you start a thread here then suddenly decide it was a bad idea, tough titty.
You only have 15 minutes to edit the body of your post yourself.
Think before you post, and check your post carefully, because it will stay there unless I decide it in the best interest of ACF to remove it.
STOP PMING ME AND REPORTING THREADS FOR ME TO DELETE.
Balls-up and admit if you were wrong or made a mistake and apologize or roll with the punches. Deleting posts isn't the answer, taking responsibility and being accountable for things you've said is.
Last edited: