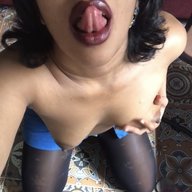 May 5, 2020
185
250
16
Chaturbate Username
I just wanted to let everyone know the wonderful news. I've got a vanilla job in Germany ! I'm working on the visa at the moment and I should hopefully be back by mid December!! Yay!
I won't be camming regularly after I start work but occasionally (on weekends perhaps). I'll still keep the only fans running though as well as the cb fan club
One of the many upsides to this is that I will now be able to get a dildo, Lovense and some decent lingerie for when I do find time to stream on cb!! Yayyyy!
Thank you everyone on this community who had shown me so much support during my ups and downs with my family! Thank you for being there for me
Hugs
Indy