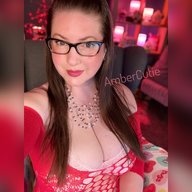 ACF Owner & Admin. (I don't work for CB.)
Staff member
Cam Model
Mar 1, 2010
25,876
111,531
0
Twitter Username
MFC Username
hey guys i know this is an older thread. I noticed my option to change header is no longer available. I have lots of free videos. Now i have a profile background in place of this video header? I dont understand where my option to make a videos headers went. I cant find it in setting or under the cog anymore. Im really perplexed ..
They removed the animated/video headers, so you just make a photo banner like you would on twitter or onlyfans now.
just click edit profile on your share page, you can upload your image there.