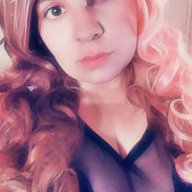 Mar 26, 2018
175
160
48
31
Twitter Username
MFC Username
Chaturbate Username
I also want to add I really don't believe you are a cammodel, because you told us you are have a photo of a torso. I would like to see some proof. Link your social media perhaps or cam profile. Maybe your VGF profile. This wouldn't be the first time a startup pretended to be a model to get on the goodside of models.



No cammodel says this... Any site that claims to be easy money, we all know is bullshit.
Glad I wasn't only one thinking this is a fake person. Post says its better than experiences on her other sites like Chaturbate and Cam4, so could you least link your profiles there
@Manon28ans
? If you do have chaturbate I know you can be model verified as well cause that's how I began. I agree with previous posts that doing this would at least help down SOME suspicion as to your authenticity to see you've been around a while and actually had those experiences you speak of before this new 'no name' site. Best of luck and apologies if you are legit for the suspicions, but as a cammodel you would know we have to be a very cunning and suspicious bunch to survive in this industry.