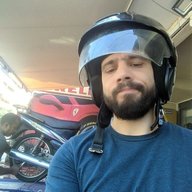 Sep 2, 2022
12
3
1
40
Chaturbate Username
Hello everyone! I need your help..
I've been racking my brain to understand why cam-show rooms are not enjoying the same level of attention that non-adult streaming sites are (mainly twitch..), when it comes to overlays, games, user stats, etc. Through my research, there's been some activity in the area (services like tipalerts.com, camgirl.cloud) and yet I've yet to encounter even one of those live when browsing rooms randomly. IMHO, there should already be 5 or 10 well established free and commercial products, allowing models to better personalize their rooms and find creative new ways to boost their revenue. Unless there's something I'm missing, so I created a poll with some ideas... poll results are visible once you vote (so you don't get biased).
I am mostly focusing on things you can add to your camera feed, using an OBS (or similar) Browser Source. But I'm also exploring anything else that could be helpful to a model.. Whatever could make a room stand out more from the crowd.. or maybe something that might help with reports, user loyalty.. or anything really.. If I don't do a good job explaining a certain feature, let me know.. It's hard to describe a feature in one line of text.
The reason I am asking what you would be willing to pay money for, is that I'm trying to find out what is it that you deem important enough to pay for. Because obviously, in order to have a tools ecosystem, it needs to be sustained somehow..
Also, if you are on CB, I'd love to pick your brain. I value your time, I'd have no problem doing this in a pvt, as long as you don't charge 90tk/min for one, haha. Drop me your username here or in PM if interested.
Thank you!
Aris
CB
|
LinkedIn