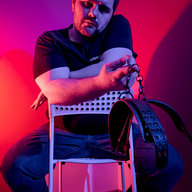 Jul 9, 2017
1,139
2,231
83
Twitter Username
MFC Username
Streamate Username
Chaturbate Username
@punker barbie
I have just received an email from
customerservice@chaturbate-support.com
saying that my account was suspended with a link to verify the account. (I can dm you the link if required).
can you confirm that chaturbate-support.com is a chaturbate owned domain? since all other interactions with chaturbate support have always been from
support@chaturbate.com
I'm lead to believe that it's a phishing email since other than the email being sent from chaturbate-support and not chaturbate, I just did a test broadcast on my account and there's nothing to indicate that it's been suspended.
find below a copy and paste of the email ( if it is a phishing email like I suspect then it maybe useful for others to be able to identify it, I have removed the link though)
Dear kingmarti,

This email notification is being sent to inform you that your account is under review for account suspension by Chaturbate Administration.

You are being reported multiple times by other members of Chaturbate Live Community and it seems that we need to take further action. The report made states that you are doing something inappropriate. As a precautionary measure, we need to put restriction on your account.

This is often reversible by verifying your account for security purposes. Verification link will be sent to you shortly.

We appreciate your understanding and look forward to assisting you.


Regards,
Chaturbate Support


Dear kingmarti,

You may proceed to submit your verification by using the link below.

{link removed}

All the information needed is for verification only.
Your account will be automatically banned from Chaturbate if you are not able to complete the verification.

Please note: If you have any remaining tokens and payments left on your account, we may not be able to send it back to you unless you completed the verification. No refund shall be done.

Regards,
Chaturbate Support