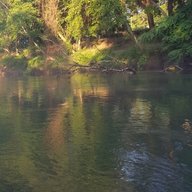 Nov 3, 2022
1,670
2,159
36
Ew I read half of his post and got the ick vibes. Don't send flowers to women if you aren't serious, that sends mixed messages in my opinion. Send something else. Be honest and open with these models that you are a cyber womanizer and just playing around not giving a fuck. That way you can get a hook up who feels likewise, and sees you as just a fun time and a penis to fill the gap in her schedule mid week. Just don't bring PJs, I doubt you'll be staying over anywhere. You're the type I'd boot straight out, after I got what I wanted.

ETA; Also I think you'd be better suited to Tinder.
Or whatever's out there for vapid old men who are all about their own ego and insecurities, and couldn't give a fuck about anyone else.
(I actually made it to the end after all).
It seems necessary for him to feel like they love him or else the con game just isn't worth it. Kind of like how United States Republican politicians need every single aspect of sex to be taboo in order to get off to anything. After all, JESUS is watching!