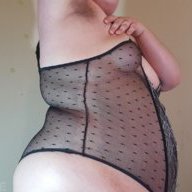 Jan 31, 2018
489
626
63
21
Twitter Username
MFC Username
Streamate Username
Chaturbate Username
Clips4Sale URL
Hey Im new on streamate and i have question about payment. First money I earned at the end of september but couldnt have payout because I didnt have minimum $100. From few weeksn I have ad also not long time ago I found out that payment are retarded 3 weeks because of preventing froud or something like that.
BUt I also check that pay-week ends on saturday night and from sundy is new pay-week but is tuesday nd i still didnt get my money. Thery wrote on site that processing is from 3 to 5 days,but in reports and payment history is still nothing.
Maybe u remember after wht time u received your first payment. I use cosmopayment
I really hope that's bad translation or mispelling.
Have you tried contacting Streamate support? They're usually pretty good in getting back to people.
Also, when did you actually hit the $100 payout minimum? Because the 3 weeks starts from that moment I believe. But yeah, contact Streamate support about it, maybe there's an issue.