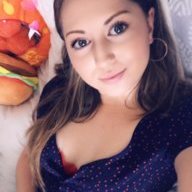 Apr 30, 2018
96
182
33
Twitter Username
MFC Username
Hey guys! I'm not sure if I've posted yet but I've been lurking for a while. I've been on MFC since the end of april and I've done better than I expected. I'm happy with the outcome and I'm having so much fun.
However, I've realized that the hardest part of being a cam girl is that I can't figure out prices. I don't know what to charge for my countdowns, I don't know whats too little or too much. I get so frustrated trying to think of how much to charge because I honestly don't know... what I'm worth?
That sounds bad, lol. But it's kinda how I feel! I don't know the appropriate price to show my boobies! Or buttplug, or show, ect.
I try to look at other models prices but because so many different models charge really high or low, it still leaves me confused. Advice, please!