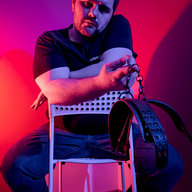 Jul 9, 2017
1,660
1
3,646
83
Twitter Username
MFC Username
Streamate Username
Chaturbate Username
So time for a mini-rant about ManyVids.....

View attachment 84366

This shit is so confusing, and I can't for the life of me understand who designed this site. First of all if you have to choose between content type, but if you're a straight male making solo content it's not entirely clear which category to choose. And on top of that your content won't show up on MV Gay Boys (despite what support told me months ago), and you can't access that section through the site. I have to open a private tab and do a google search for it....
I agree, it was better when they first allowed guys onto the platform, where MV Boys was solo / male/male content and b/g content had to be listed under producer, it made the site a lot easier for people to find what they were looking for, since MV Straight and MV Gay are sub categories of MV Boys and didnt originally exist, for a large part if a guy is looking for solo male content then unless you are playing up the fact that you are straight in the video they dont care as long as they get to see what they want so having separate categories for gay and straight really dosnt make any sense. I never actually had to make the decision of if I wanted to be listed as MV straight or MV Gay since those sub categories didnt exist when I made my account so mv Just moved all my content into what they felt was the relevant category (which was mv gay as all of my content is solo content).
You can't categorize your content with multiple options!?! WTF MV?
Nope, and it's not even a per video basis it's account level categorization, as far as I know you cant change it after the account is set up either (could be I have just never found the option / really looked for it). Everyone that I know that does gay + trans + straight content was told by MV they needed to set up a separate account for each, and they wont combine earnings of the 3 stores so each store has to make payout individually. ( That was a few years ago, before the sub categories came in, they were told they had to have an MV producer account for straight content, an MV boys account for gay content and an MV trans account for trans content).
The way it's set up now, I really dont understand what the MV Producer accounts are for...