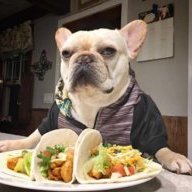 Jan 9, 2015
4,353
14,031
193
Twitter Username
Streamate Username
Dude I'm fucking baby crazy. I see a baby, I can feel the urge to reproduce. If I wasn't so level headed I would of gotten "accidentally pregnant" years ago.
Clean, exceptionally cute babies between the ages of 10-24 months often make my ovaries and uterus scream with glee. But I just scream back at them to shut up.
I do not like or want children/babies. But my uterus and ovaries have other ideas as my biological clock ticks.
In the past couple years I've gone from "eww don't cum in me that's messy." To "FILLLLLL MEEEEEE." And I am very thankful for birth control even if it makes me sick and crazy