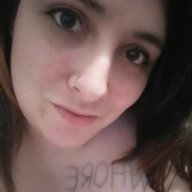 Dec 3, 2018
3
1
0
Twitter Username
Chaturbate Username
Hey all! I go by the stage name Marie and it's nice to meet all of you! I've been on Chaturbate for about a week now, and I enjoy it a lot more than I thought I would, lmao .
I want to be a part of this forum to learn more about the camming world, give/receive advice and support, and possibly make a few friends.
I look forward to talking to all of you in the future!