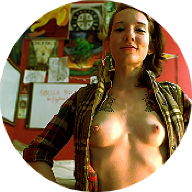 Dec 10, 2012
875
3,710
143
Twitter Username
Chaturbate Username
ManyVids URL
Hey all. There's a thread in the Model's Only section regarding Chaturbate. However, I know it's not a site limited to female models. So I was gonna see if the greater wide world of ACF would like to offer insight and opinions as to this particular camsite.

Now I've not been camming long. I started on MFC, did SM for a bit, and dabbled with C4S and ELM. I primarily just hang out on CB now, mostly because my other half Rooster really wanted to cam with me. So, we make a fair amount together, and we are combined able to reach a daily goal in a reasonable amount of time. Our primary income so far is camming, even though we have other jobs.

So, my questions for you guys, models and members alike:

What is your favorite app? Why?
How do you generally structure your shows?
Do you perform in public? If not, how far do you go in public?
Models: What are your rules, regarding PM privilges, Mod privileges, etc?
If CB is the main site you cam on, why do you prefer it over other sites?