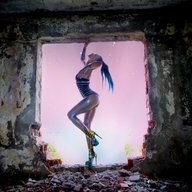 Nov 24, 2021
8
0
1
MFC Username
Chaturbate Username
Hello
@punker barbie
. Please help me, I beg you!
. My account was banned... I don t know the reason.. I sended email AT chaturbate but nobody no answer me
. My username it s Miss_judith. I think some" friends " how know i worked on cb.. Make it more account to raport me. Idk. But please
@punker barbie
help me to get back my account.. Thank you!