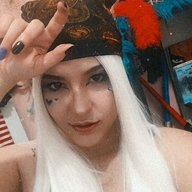 Oct 2, 2021
4
1
0
29
Twitter Username
MFC Username
Chaturbate Username
My account was banned!
I did not use the account for like 2 days it says that someone appear that has no documents, so i reupload my own documents and they said i was alredy verified, then y try with my friend documents as we were going to stream as couple and they block my account completly!
"We have reason to believe that you may have violated our terms of service."
then i open a new one and i CANT send my tokens to other accounts im worried for that money is a lot.
the account names are:
Sweetvayne (Banned one) ticket: Your request (18343042)
Sunset_sage (Tokens one) ticket: Your request (18343192)
Please
@punker barbie
help me!!