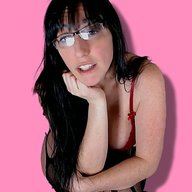 Dec 19, 2019
5,485
11,492
131
Twitter Username
Streamate Username
ManyVids URL
Clips4Sale URL
I have to 2nd what Brett said, specifically regarding healthcare. I grew up in Scotland, and going to the doctors, or the dentist was not the nightmare that it is here in the US. I had surgery as a child, and the wait times were not overly long.

However, I do understand being annoyed at how tax money is spent. I used to live in a richy type holiday resort place, and they were spending tens of thousands of taxpayers dollars to put stupid looking, shitty art work around outdoors. I have to say it does annoy me when I see certain public servants being paid high dollar and doing absolutely nothing, or functioning inefficiently, and incompetently in their positions. But I am still paying my taxes. Those issues just motivate me to be more politically active in my area, and to talk w my vote.

My boyfriend lived illegally in Brazil for 7 years. So on that specific country, I have heard a lot about how crazy it is. He never paid taxes when he was there either. I also have dated several people with ties to Costa Rica (not even sure if they are all still alive), and some of the stories I have heard... well I would not want to be down there paying taxes either. So I can understand that. I'd rather have the cash on hand to bribe the police with, if something bad happened.