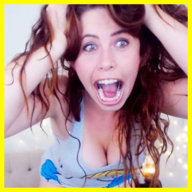 CammodelExpress.com
Cam Model
Industry Representative
Feb 7, 2011
6,866
35,383
293
Twitter Username
Tumblr Username
MFC Username
Clips4Sale URL
Hey ladies! Moros and I have been developing a tool (ok he's been developing and i've been pretending to look busy) that makes editing and changing your MFC profile easy! Here's the announcement we made today! I'm super excited!
Profile Builder Launch Announcement!
Hi everyone!
Firstly we wanted to thank all the camgirls and members who have taken the time to send us feedback, ask us questions and promote our profile builder! From the feedback we've been getting "When oh when will it be ready? Please!!" - we know you guys are as excited as we are about this. Why is this such a big deal? Well there's really nothing like it available. Right now your only options to make your MFC profile work for you are:
A) Hire a web designer to custom build you a profile. and most girls starting out, dont have the $$ to invest in this kind of thing. And even if you do, its not easy to make changes when you need to, so your profile can't change as you add and delete promotions without hassle or more $$ to that fancy webdesigner)
B) Learn how to do the html & Css yourself. I tried this. Unless coding is a passion for you (it's most certainly not for me, but Moros seems to like it, lol!) you're setting yourself up for long hours, little reward and a lot of frustration.
C) You can also find these semi-custom profile templates - basically a large piece of code that you buy from someone (I've seen them for $50-$100 each) and then you have to wade through that code and insert your own links, pictures (which you have to host yourself) and if it breaks, honey you're on your own. We've looked into these options, and we're not too convinced that they're worth the $ you're paying.
These bleak options, and my years of frustration battling with my profile made me realize, that it was time to create another option for you guys. When Moros started helping me with my profile, it was great! But I wanted to have a way to do it myself, to take ownership of it, and to make changes quickly! Moros and I put our heads together, and the result is this incredible tool. This profile builder was built for you!
You don't need to know, or understand one bit of HTML or CSS. You don't need to spend a fortune and you don't have to go online with a shitty profile that isn't doing you any favors.
You can see the profile builder in action here:
We are so excited to tell you that the first publically available version of the profile builder tool will be released for sale on Sept 19th.
We want to keep it affordable, so we're starting out with a price of $20 for 30 days service, or you can get a 25% discount when you buy a year access for $180.
We have a payment processor so theres no worry about sending your money through paypal or other services like that. You can choose auto renewal or you can simply pay each month.
You get full access to all the features of the profile builder for 30 days, for $20. Also you're putting your money back into the camgirl community, and not into the hands of a guy who has never been in front of a webcam before.
What happens if you dont want to or cannot continue your subscription? Your profile code remains the same and you can continue to use it. However you'll need to host any images you uploaded to our profile builder somewhere else, and any changes you make you'll have to code for yourself. You won't be able to make changes or updates.
Moros & I know that this simple and efficient tool is going to completely change the way you use your MFC profile to market yourself. The possiblities are endless, and we'll be releasing regular updates and new themes.
I know you're busy, so let us help you - send me an email to
CamgirlToolkit@gmail.com
- you dont need to write anything, just put "Launch!" in the subject. Or reply this thread with "launch" - or pm me! We will send you a reminder on Sept 19th when we launch, so that you can get your hands on it right away!
If you have any questions, please dont hesitate to ask us.
You can reach us via our ask box, twitter, or email
camgirltoolkit@gmail.com
@CamgirlToolkit on twitter
visit
www.camgirltoolkit.com
for more info.
P.S. (We are still actively accepting contributions from models with experience or expertise in fields related to camming!)