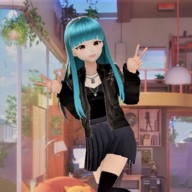 Mar 1, 2021
471
2
379
31
23
Twitter Username
Chaturbate Username
Hello
@punker barbie
Ive redone my account id verification, as requested..
And got my photo etc in a green authorized person's box.. With everything accepted along the way.
Your account is age verified!
Only the age verified People shown below can appear through your account. If a Person is not age verified they must not appear through your account.
Every
person appearing through your account must be age verified and shown below.
On my 3 accounts
inannaqoh
tanitha2
cum_lots_for_me
But down under the ID it states
ID is too old..
Australia - Driver's License
Uploaded Nov 07, 2022 4:19:11 a.m.
Expires
Mar 02, 2027
Your most recent ID is too old. Please upload a new ID to maintain age verification
Its all good and valid for 5 years .. Can you kick your system to accept it please.
I dont want your system complaining and banning.. Since it says i have no valid Id uploaded..
I've uploaded 4+ times with the same effect
I have done support tickets under email
inannaqoh@gmail.com
Thanks.